What's A Landing Page?
A stand-alone web page distinct from your main website that has been designed for a single focused objective.
Should you have one?
Get A Free Report -> 

Free Website Review
Landing Pages Are:

Specific to one event or product

A Call to Action

Customer and Lead generating
What's Your Strategy?
What you'll get
We'll take a good look at your current online presentation to see how it measures up to today's best practices and if it establishes a recognizable brand for your business. After careful review, we'll send you a comprehensive strategy report based on your goals, along with any suggestions for improvement and updating.
Things That Matter

Google Rank and Optimization

Building Communities

Consistency & Communication

Networking & Advocates

Graphics and Photography

Keeping information current

Turn your prospects into customers
Keep It Simple
Today's website visitors are more educated and informed than ever. Statistics are everywhere. Gimmick sales pitches are out – and if your site feels "too pitchy" your visitors are gone for good.
 So, Keep It Simple… Get a free review of your website and we'll send you a copy of our latest Website Guide!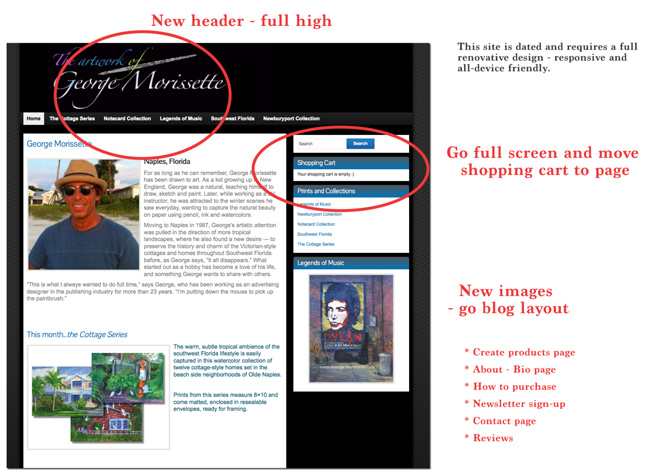 Reviewing Your Current Website
Our report will outline what your website needs to be compliant with Responsive Design standards and provide suggestions for improving your overall presentation.
CampSitePages.com
Naples, FL
(239) 273-7097